Easter Goodies to Enjoy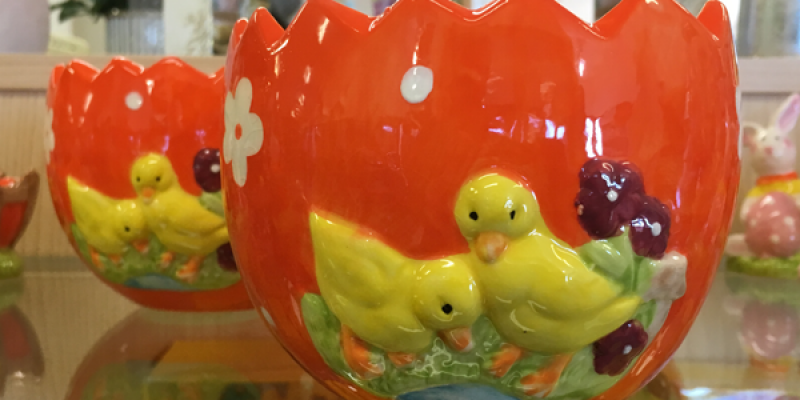 PUBLISHED: Mar 15, 2016
Easter is fast approaching and, as usual we have some lovely Easter goodies for you to enjoy. Feast your eyes on some of what we have available and then come and see them for yourself in the gift area.
These colourful, happy bunnies will brighten up any Easter.
This white bunny with white spotted pink Easter egg has a handy eggshell in which you can keep your keys, spare coins, or just little knick-knacks
This bunny is on a mission to deliver his eggs in time for Easter in his lovely red truck.
Looking for a gift? Colourful Easter Eggshell Bowls with cut little chicks and flowers on them could be just the thing.
This beautiful wooden scene showing a lovely mother bunny pushing her baby bunny in a little carriage would make a nice gift to take along at Easter when visiting a family with young children.
or what about this wooden scene with an outdoor classroom featuring a bunny teacher and pupils
Whatever you're looking for in the way of an Easter gift, Parkhill is sure to be able to provide it. Call in at the garden centre today and find your perfect Easter gift.