Time to Live Rose in Support of Breast Cancer Now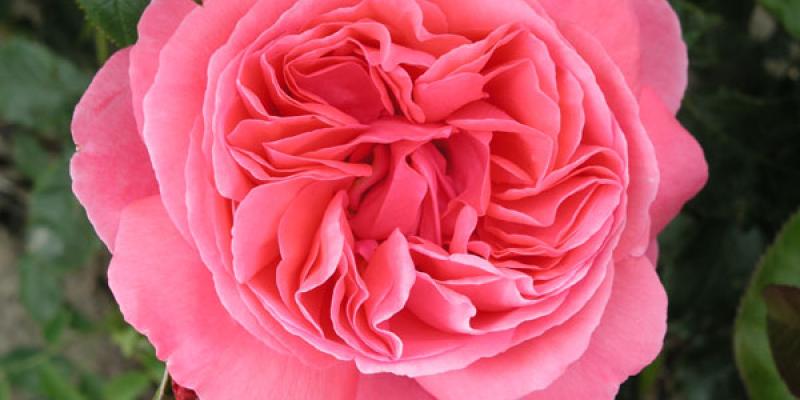 PUBLISHED: Oct 05, 2015
October is Breast Cancer Awareness month. Throughout the month of October, Parkhill Garden Centre will be taking part in a special charitable promotion. The 'Time to Live' Rose has been launched in association with charity Breast Cancer Now.
The promotion is nationwide and aims to generate a £1 donation each from the grower and the retailer to Breast Cancer Now for every rose sold. Parkhill Garden Centre will be donating the entire purchase price of every sale of the rose in October to the Breast Cancer Now charity. In addition to this, we will be donating all monies collected in our tins in store and through our Wild Dolphin, Ph0spho during the month of October to Breast Cancer Now. It's a beautiful rose and an excellent cause, and we look forward to helping you with this special purchase this month.
'Time to Live' has well-formed deep pink blooms with a powerful fragrance and glossy foliage. Its vital statistics are given below:
Eventual Height: 3' (90 cm)
Eventual Spread: 2' (60 cm)
It likes an open, bright, sunny location with well-drained soil. Ask in the garden centre for further planting advice if you need it. Grown in the UK, it's ideal as a gift or present, its free-flowering and truly beautiful. Come and see it for yourself in the garden centre now.
A few words about Breast Cancer Now...
Breast Cancer Now is the UK's largest breast cancer charity and was created by the merger of Breast Cancer Campaign and Breakthrough Breast Cancer
Carries out cutting-edge research entirely focused on breast cancer working towards breast cancer prevention, earlier detection, and how to treat it effectively at every stage. They are also finding ways to stop secondary breast cancer
They provide a voice for patients and their families and support the Health Service to champion their needs